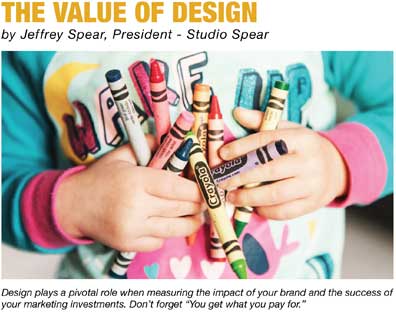 When we first opened our doors back in 1977, design was poorly understood and frequently undervalued. Fortunately, there were a few visionary marketers and growing numbers of talented designers who were implementing highly effective and remarkably visible marketing campaigns, setting standards of excellence for emerging talents including Studio Spear. Companies such as Herman Miller, Volkswagen, Olivetti, the Olympic Games, and even the City of New York all benefitted from thoughtfully conceived and creatively executed marketing campaigns and brand imagery. Today, we see the impact of design through companies such as Dyson, Apple, Starbucks, Pom Wonderful, and Tesla.

In spite of numerous case studies validating the value of design in terms of increased brand recognition, higher perceived value, and competitive positioning at the point of sale (the final yard), there are far too many marketers who are reluctant to invest in design as a vital component in their operations. While computers, machinery for the assembly lines, vehicles, and other such tangible materials are highly valued, design is not.

With our own 40+ years of operation, we regularly find marketers who are clearly disappointed with sales but are not willing to take on any of the research, strategic planning, or design related processes that will improve their brand's performance. More importantly, they fail to understand the value of their offerings, have not quantified exactly who their end users are, or identified their needs and preferences. In short, they have failed to learn, in both quantitative and qualitative terms, the relevance and value of their products and/or services.

In addition, with the ubiquitous nature of home computers and software packages that can be used for design, some marketers will hire their children or the kid down the street who has demonstrated a knack for digital art. Without an understanding of market dynamics, competitive pressures, the variables that will trigger favorable emotional responses and compel purchase, the end product is understandably amateurish, lacks credibility, and fails to achieve meaningful results. While it has been said many times, the undeniable truth is "You get what you pay for."

It's no surprise that, without a clear link between design and business impact, business owners are reluctant to apply limited resources towards design, brand building, and engaging marketing activities. At Studio Spear, we know how to create these links, shining a very bright light on market dynamics, buyer preferences, and competitive pressures. More importantly, the branded touchpoints we create consistently generate an economic advantage for our clients in terms of measurable increases in traffic, sales, and enterprise growth.

To find out how Studio Spear can improve the impact of your brand and support meaningful financial gains, please give Jeff Spear a call: 904 685 2135 or send an email to jeff@studiospear.com.

With the holidays just around the corner, finding the perfect gift for your friends and family can be a bit trying. If that special someone happens to enjoy cooking, you won't go wrong with any of these - just a few of our most favorite and most fun culinary tools.





ROSLE BALLOON WHISK/BEATER
Essential for any kitchen, this 8-inch balloon whisk is nicely balanced, easy to grip, and perfect for mixing sauces, whipping cream, and beating eggs.
ZOKU MINI POPS
From popsicles to chocolates, make 9 pops at the same time. Perfect for everyday treats or as an amuse bouche when entertaining.
OTOTO OCTO CITRUS REAMER
When life gives you lemons, Octo will help you turn them into lemonade. It's the modern twist on an old kitchen favorite.
ZYLISS SUZI 2 GARLIC PRESS
Never peel garlic again. The ergonomically designed Susi 2 gives you the garlic, leaving the papery skin behind. No muss. No fuss.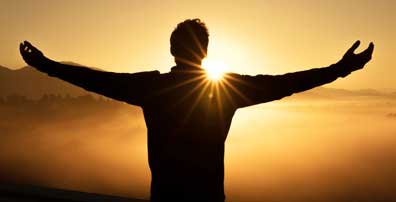 At the end of each year, we pause to review our achievements, identify weaknesses that can be improved, and plan for the year ahead. We also take time to appreciate those individuals who have made a difference in our professional lives.

So, thank you Terry R., Rick S., Sue P., Jan P., Dara B., Irine S., Laurie H., Bluzette C., Louisa N., Mariam T., Patrick C., JoAnna E., Kurt G., Terri G., Felix F., Cherie L., Simone S., Charlie B., Lucas O., Fred H., Sally J., Niki K., Ralph R., Robin M., Andrea J., Dan K., Jeffrey H., Vince L., Toni M., Glenna N., Mike R., David S., Cinda S., Bill G., Lee S., Lisa W., Wayne W., Danny P., James M., Scott A., Emiliano D., Cliff W., Madelyn K., Patricia C., Jess T, Bob B., Celeste B., Sloan D., and Richard R. We appreciate your love, friendship, camaraderie, support, and everything else you bring to our engagements and encounters. We appreciate the love, friendship, camaraderie, and supportyou bring to our engagements and encounters.

Lastly, we want to wish you peace, prosperity, happiness and joy for the holidays and the new year ahead. Cheers!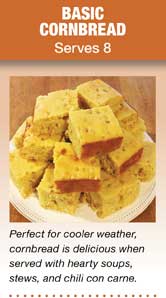 INGREDIENTS
1 C cornmeal
1 C flour
1/3 C sugar
1 1/2 tsp baking powder
1/4 tsp salt
1 C buttermilk
6 T butter, melted
2 eggs, beaten
1 can corn

DIRECTIONS
Mix the dry ingredients in a large bowl. Gradually whisk in the buttermilk, butter, and eggs followed by the corn.

Pour the mixture into a greased 9"x12" baking dish, then bake at 400°F for 25 minutes or until lightly browned.

Allow to cool, slice into 8 pieces, and serve.

Optional: Add any or all of these ingredients to make your cornbread even more delicious: 1/2 cup roasted red pepper (chopped), 1/2 cup crisp bacon (crumbled), 1/2 cup green chiles (chopped), or 1/4 cup cilantro (chopped).

If you would prefer not to receive future emails of Toast, please click here.

STUDIO SPEAR is a global branding agency specializing in consumer-oriented packaged goods and lifestyle-oriented brands.

We rely upon thorough research, strategic planning and emotionally charged creative solutions to produce significant and statistically proven growth for its clients. "It's our goal to enhance your product's reputation, generate higher levels of sales and see your brand outperform its competition," says Spear.

If you'd like to learn more about what Studio Spear can do for you, call, write or email Jeff Spear at:

STUDIO SPEAR
PO Box 51291
Jacksonville Beach, FL 32240
Phone: 904 685 2135
www.studiospear.com
jeff@studiospear.com